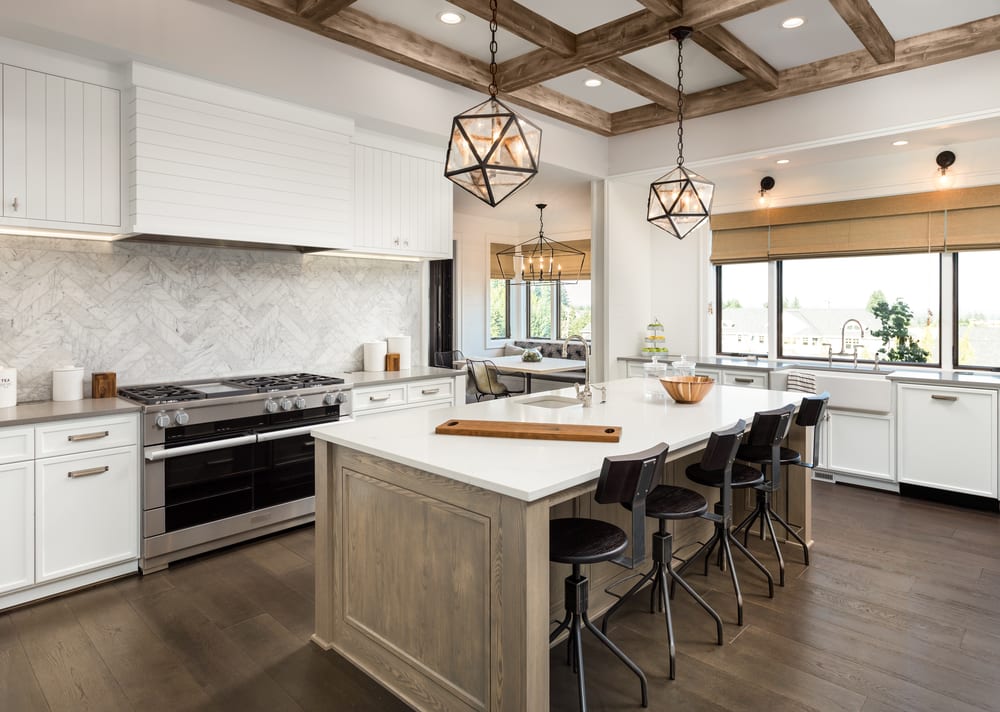 5 Kitchen Design Ideas to Inspire You
Feb 26, 2021
The kitchen is the heart of a home. It's where you cook family meals, bake birthday cakes and enjoy countless hours spending quality time with your loved ones.
So, whether you're buying a new house this year or just looking to update your existing one, you'll want to make sure the kitchen feels right.
Not sure what to look for or which renovations you should consider? Use these 2021 kitchen trends as your guide.
Smart Appliances: Smart refrigerators, ovens, lights and even faucets have surged in popularity, adding convenience and ease for homeowners. Touchless faucets allow you to wash your hands (or food) without coming into contact with any surfaces.

Statement Decor: You may want to opt for a single statement or accent piece. It could be a bold cabinet color, a striking countertop material, an ornate range hood or patterned wallpaper for an accent wall.

Visible Organization: Having plenty of storage space is certainly important, but showing off that meticulous organization is even better. Open shelving, beautiful storage baskets and color-coordinated pantries are all the rage this year.

Large Islands: While islands have always been a hit, they're in even higher demand this year. With home becoming more central to everyday life, having extra counter space is key for many families — and large islands offer just that.

Stone and Tile: These materials aren't just for your counters anymore. Use tile, quartz, marble and more on the backsplash, around your island or as flooring for a real eye-catching pop.
If you're looking to add any of these trends to your existing kitchen, get in touch today to discuss your financing options.